About:
The Data Justice Scholars program fosters collaborative and community-engaged learning experiences for undergraduates.  Over the course of year, students will enroll in courses and interact with community partners to consider the intersections between data-based research and social justice. As a result, students gain a critical understanding of how data-based technologies, search engines, and algorithms shape everyday experience, but also how data skills can be applied to strategically address community concerns and social inequities. Students will also engage the Los Angeles Data Justice Hub, a critical and interactive educational tool offering a curated list of open-source datasets.
Data Justice Scholarship:
The Mellon Social Justice Curricular Initiatives Program, Digital Humanities Program, and the Center for Community Engagement are pleased to offer a scholarship opportunity for undergraduate students titled the "Data Justice Scholarship." We seek either junior or senior undergraduate students in any discipline who demonstrate a commitment to social justice through their scholarship and community engagement.  Students who are awarded the "Data Justice Scholarship" will enroll in two courses over the academic year that consider the social justice implications of gathering, analyzing, and mobilizing data. The first course, titled "Whose Lives Count?: Race, Gender, and Data" will introduce students to key themes in Critical Data Studies while also offering training on how to directly work with open-source datasets. With the approval of the program director, students will then take a second course of their choosing to deepen their critical and applied understanding of data.
Specifically, we will offer scholarship awards of $6,000.00 for the academic year 2023-2024. Under the guidance of the program director of the Data Justice Scholars, a cohort of social justice scholars will also participate in collectively analyzing data sources useful for research on social justice issues in Los Angeles. Since the purpose of this cohort is to create a sense of "learning together," the Data Justice Scholars will meet together once in the fall and again in the winter. These two cohort meetings (once a quarter) of "Data Justice Scholars" will culminate in a panel presentation of the Data Justice Scholars at an undergraduate colloquium in Spring 2024.
Eligibility:
UCLA junior and senior undergraduate students in any discipline.
Application Process:
Submit the application form attached to this announcement and upload your CV.
Application Deadline: Tuesday, May 16, 2023
Scholarship Requirements:
The Mellon Data Justice Scholars will participate in the following activities during the academic year 2023-2024.
Attend an introductory meeting and training at the start of Fall Quarter 2023

Enroll in the Digital Humanities course taught by Dr. Munia Bhaumik (Program Director of Mellon Social Justice Curricular Initiatives") in Fall 2023

Enroll in a second course of their choice related to "Data Justice" in either Winter 2024 or Spring 2024 (with the approval of the Program Director)

Pursue a research question over the course of the academic

Check-in through brief virtual individual meetings about trainings and assignments designed to enhance the work of the "Los Angeles Data Justice Hub"

Attend a second cohort meeting in Winter 2024

Present at Undergraduate Research Week in Spring 2024
For further information about the "Data Justice Scholarship" supported by the Mellon Social Justice Curricular Initiatives grant program, please contact Dr. Munia Bhaumik, Program Director of the Mellon Social Justice Curricular Initiatives (munia@college.ucla.edu)
2023-2024 Data Justice Scholars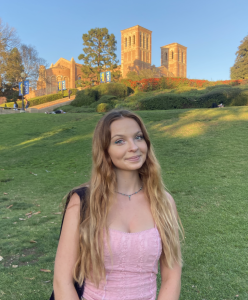 Casey Rawlings (she/they)
Major: Poltical Science and Sociology
UCLA Community Engagement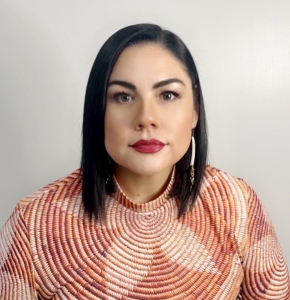 Beatriz Rivas
Major: History; Minor: American Indian Studies
UCLA Community Engagement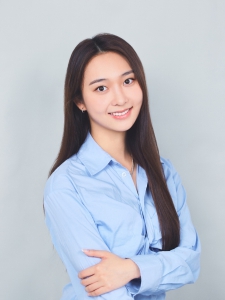 Stephanie Chung
Major: Cognitive Science with Specialization in Computation; Minor: Digital Humanities
UCLA Community Engagement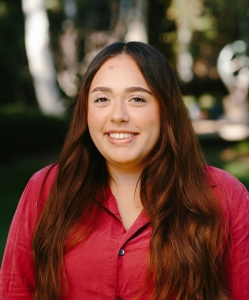 Isabel Ortega Hernandez
Majors: Political Science, Chicanx and Central American Studies, Labor Studies
UCLA Community Engagement
2022-2023 Data Justice Scholars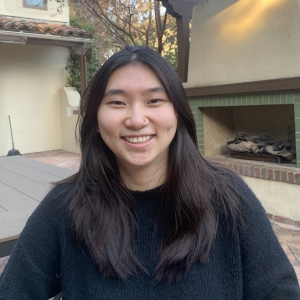 Kristen Fu
Major: Cognitive Science; Minor: Digital Humanities
UCLA Community Engagement
Makayla Miller
Major: Education and Social Transformation; Minor: Public Affairs
UCLA Community Engagement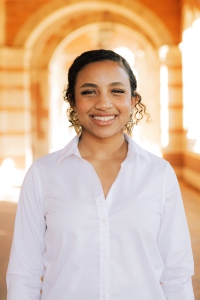 Andrea Robinson
Major: African American Studies; Minors: Digital Humanities and Public Affairs
UCLA Community Engagement
Sean Sugai
Major: Human Biology and Society (BS) and Anthropology (BS)
UCLA Community Engagement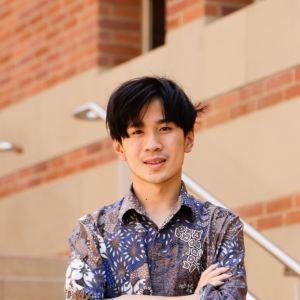 Jason Sutedja
Major: Public Affairs and Sociology
UCLA Community Engagement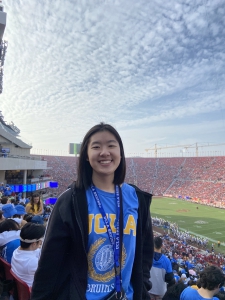 Kayla Teng
Major: Statistics; Minor: Education Studies
UCLA Community Engagement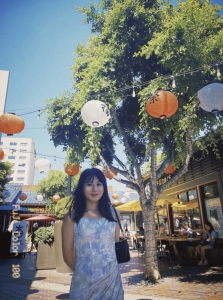 Xinyunuo (Yumi) Wang
Majors: Communication & Sociology; Minor: Film, Television, and Digital Media
UCLA Community Engagement