Bio
Shalom joined the Center staff in September 2018. He has been involved in collaborative, community-engaged program development, pedagogy and research over his multi-sector 41 year professional career in state government, the private non-profit sector, and higher education.
At the Center, Shalom is responsible for strategic leadership to advance community-engaged learning and research opportunities as a cornerstone of the UCLA undergraduate experience. He introduced the new community-engaged course framework in 2019 and secured the approval of the Undergraduate Council for this open, expansive approach. He led the re-design of the Community Engagement and Social Change (CESC) minor, which is now a flourishing free-standing minor with over 90 students. He redesigned the Engaging Los Angeles course, which he now offers each quarter for 120 students. Engaging Los Angeles serves as the gateway to the CESC minor, focusing social inequality in contemporary Los Angeles and strategies for social change. Students in that course are matched with one of nearly 40 nonprofit partners, working with those organizations and gaining insights into the core themes of the course. Shalom has teamed with Prof. Andy Atkeson (Economics) to design and offer a social entrepreneurship practicum each fall quarter. Shalom also developed and new teaches a new online course on Intercultural Communication for the Global Workplace available to students participating in the new summer Global Internships program.
Shalom serves as co-lead on the UCLA strategic priority for global and local engagement, providing leadership across the university to build the institutional structures and policies that enable community-engaged scholarship to flourish at UCLA. He is currently focusing on gaining recognition for community-engaged research and teaching in the academic personnel review process. He designed the Chancellor's Award for Community-Engaged Scholars program which has now recognized 16 faculty for their community-engaged research, and supported them to develop new undergraduate community-engaged research courses. His efforts have contributed to securing national recognition for UCLA faculty from the W.K. Kellogg Foundation and Engagement Scholarship Consortium: "Exemplary Work" recognition in 2020 for Million Dollar Hoods and the Kellogg Community-Engagement Scholarship Award in 2021 for Congo Basin Institute.
Prior to arriving to Los Angeles, Staub was Associate Provost for Academic Affairs and Civic Engagement at Dickinson College. In his 14 years at Dickinson, he collaborated with faculty colleagues to develop a civic learning and community-engagement program that was embedded in the curriculum spanning the arts, humanities, social sciences and natural sciences. While at Dickinson College, Staub was also a contributing faculty member to the departments of Religion, Sociology, Judaic Studies, Middle Eastern Studies and Social Innovation and Entrepreneurship. He created Dickinson's Conflict Resolution Resource Services program, offering conflict coaching, mediation, group facilitation, and conflict skills education to the campus community. Prior to his work at Dickinson, Staub was the founding President/CEO of the Institute for Cultural Partnerships, a non-profit organization located in Harrisburg, Pennsylvania. He had also served as the State Folklorist and later Executive Director of the Pennsylvania Heritage Affairs Commission, a state agency.
Staub's publications include Yemenis in New York City: The Folklore of Ethnicity; Craft and Community: Traditional Arts in Contemporary Society; Conference Proceedings: Governor's Conference on Ethnicity—Exploring the Impact of Pennsylvania's Cultural Diversity on Public Policy, and numerous articles on Yemeni Jews in Israel, Yemeni Muslims in New York, folk culture and cultural conservation, and civic engagement work in higher education.
Staub received his BA and MA in Anthropology from Wesleyan University, and a Ph.D. in Folklore and Folklife from the University of Pennsylvania. He holds practitioner certification in conflict mediation and as a conflict resolution educator.
Bio
Douglas (Doug) first joined the staff in 2008, as the coordinator for the Civic Engagement internship course. He became an assistant director with the Center in 2012. He has been involved in community engagement work for over 20 years.
At the Center, Doug works directly with faculty and community partners to develop community-engaged courses for undergraduates. He has developed and directs UCLA's Collaboratory initiative, the Astin Community Engaged Scholars and the Changemaker Scholars programs. He also facilitates the Center's Engaged Pedagogy Workshop series and course development for the Chancellor's Award for Engaged Scholars initiative, and is currently developing a place-based initiative related to youth empowerment in west L.A. He serves as the Campus Champion for the center's Jumpstart program. Doug teaches courses for the Community Engagement & Social Change minor, and is an adjunct instructor for Labor Studies.
Prior to working for the Center, Doug was a research analyst with the UCLA Center for Community Partnerships and the Higher Education Research Institute. Before coming to UCLA, he was a program director for the Consensus Organizing Institute in San Diego, and taught community-engaged courses at UC San Diego and the University of San Diego. Dr. Barrera has published scholarly articles on student development through service learning and the development of community-campus partnerships. He is co-author of the Council of Europe publication, Advancing Democratic Practice: A Self-Assessment Guide for Higher Education, and the Higher Education Research Institute's publication, First in My Family: A Profile of First-Generation College Students at Four-Year Institutions Since 1971. He serves on the editorial board for Collaborations: A Journal of Community-Based Research and Practice, and was previously a member of the program board of directors for a social service agency in Pacoima, CA. Doug received his Ph.D. and M.A. in Education from the University of California Los Angeles, and an M.A. and B.A. in History from San Diego State University.
Bio
Bemmy brings with her experience as a practitioner in the environmental and international development field. She earned her Ph.D. in Urban and Environmental Planning and Policy at the University of California, Irvine (UCI), where a central focus of her urban social-ecological research was community engagement.
At the Center, Bemmy is responsible for advancing community-engaged scholarship institutionally. This encompasses working closely with departments to develop Community Engagement Frameworks, including community-engaged teaching and research and facilitating socially innovative ways to enable sustained and reciprocal partnerships. She provides leadership in removing structural barriers, creating incentives and expanding resources for engaged teaching and research. Bemmy also oversees the Center's environmental, sustainability and international development efforts.
Bemmy was a Senior Pedagogical Fellow at UCI's Division of Teaching Excellence and Innovation, where she developed and led campus-wide pedagogical workshops. She was a UCI Engage Fellow, contributing to the campus community engagement hub. Before pursuing her Ph.D., Bemmy was the Manager of the Food Security Initiative at Conservation International in Washington D.C, where she played a leadership role in the collaborative development of the institution's food security strategy. At USAID in Azerbaijan, Bemmy was a Project Management Specialist for public health and environmental policy projects. Bemmy earned a Master in Environmental Science and Public Affairs from Indiana University and a B.A. in Environmental Studies from the University of San Diego. Her publications encompass civic ecology, campus-community environmental partnerships, green infrastructure in cities, and social ecology of the Anthropocene.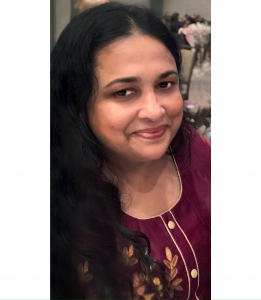 Munia Bhaumik, Program Director, Mellon Social Justice Curriculum Initiatives
Bio
Munia Bhaumik is the Program Director of Mellon Social Justice Curricular Initiatives and an award-winning scholar of comparative literature, politics, and law. An alumna of UCLA, where she received her M.A. in Urban Planning, her research and teaching critiques racial and gender inequities as well as the multiple social factors impacting whose lives count before the law. Thus, as an academic researcher, she rethinks citizenship and democracy theory from the perspective of vulnerability, considering how marginalized noncitizen refugees, migrant workers, incarcerated persons, and undocumented (child) detainees are crucial social actors. Dr. Bhaumik received her PhD in Comparative Literature from the University of California, Berkeley before joining the faculty at Emory University in Atlanta where she engaged with new Asian/Latinx immigrant and African American community voting rights alliances in the South, while also developing a vibrant undergraduate degree program in comparative literature and critical theory. Based on her research about noncitizens as the "uncounted," data and democracy, as well as on poetry as political action across the Global South, she received the prestigious Stanford Humanities Center, Herman Melville Society, and Cornell Society for the Humanities faculty awards. Prior to entering academia, Dr. Bhaumik also spent a decade as a primarily Spanish-speaking labor/community organizer on the staff of leading progressive organizations in Los Angeles shaping national debates about social justice through direct action. Her academic book, In Liberty's Shadow: The Noncitizen in American Letters and Law, deploys close literary and theoretical readings of seminal literary and philosophical texts defining American political culture before 1900 to argue for a new democratic ethos of recognition for our present. Equally motivated by the humanities as by social movements, particularly the ethical dilemmas communities-of-color are mobilizing in this global (post)metropolis, her work brings to attention research protocols in alliance with the demands for abolition and noncitizen citizenship as well as multilingual, queer, migrant, worker, healthcare, and Black equal rights.
Bio
As Academic Coordinator for the Center for Community Engagement, Ali oversees the Community Engagement and Social Change (CESC) minor as well as the 195CE internship course program. Additionally, Ali leads the communication strategic work for the Center.  Prior to coming to the Center, Ali has held other positions at UCLA in Residential Life, the Office of the Dean of Students, the LGBT Campus Resource Center, and the Anderson School of Management.
Ali is a proud immigrant to the USA and was a first-generation college student. As a queer Muslim individual from a working-class family, he believes strongly in the importance of intersectional community engagement. He attended the UCLA Graduate School of Education & Information Studies for his MA in Higher Education and Organizational Change (HEOC). Coming from a family of educators, his leadership philosophy is rooted in radical love and a service-oriented approach. You can find Ali biking around LA, supporting queer artists in the city, or cooking up a new vegan recipe at home.
Bio
Sarah Jo supports the 195CE internship courses, working closely with the graduate student instructors. She is currently a doctoral candidate in the Education department in the human development & psychology program. Her research focuses on factors related to classroom engagement and task persistence using methods that allow for investigation of relations between observed behaviors and underlying neurological processes. Before coming to UCLA, she was a lab manager in developmental neuropsychology at UMass Amherst and served as an education director at a non-profit. She received an M.A in Education from UCLA in 2018 and B.S. in Psychology from UMass Amherst in 2014.
Bio
Maritza advises undergraduates on the Community Engagement and Social Change (CESC) minor. Maritza is an academic counselor within the College of Letters and Science. Before coming to UCLA, she was an academic counselor at California State University, Los Angeles. Prior to that, she worked at the Financial Aid Office at Los Angeles Pierce College and various offices at California State University Northridge such as Student Outreach and Recruitment, Matador Involvement Center, and Career Center.
As a first-generation college student, she believes that every student can succeed with the right support and guidance. She is passionate about helping students achieve their personal and academic goals. Maritza earned her Bachelor of Arts in Psychology and Masters of Science in Counseling, with an emphasis in College Counseling and Student Services from California State University Northridge (CSUN).
Bio
Carolina serves as the Program Representative for the Center for Community Engagement. She is currently the Administrative Assistant for Undergraduate Education Initiatives unit at UCLA. Carolina's major responsibilities include providing program coordination and administrative support for the UCLA Cluster Program amongst others. She also provides programmatic support for the CCE directors. 
Before UCLA, Carolina was working as a student Enrollment Services Specialist at the University of California Irvine under the Summer Session Department. She received her B.A in Political Science with a minor in Chicano Latino studies from the University of California, Irvine.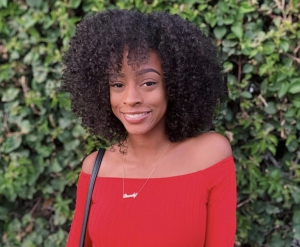 Brandy Guinn, Jumpstart Site Manager
Bio
Brandy is a Jumpstart alumna, from Oakland California. She completed her undergraduate career at the University of Southern California earning a degree in psychology while serving for 3 years in both Corps member and Team leader roles. Brandy, alongside Cory, now oversees the Jumpstart UCLA program where teams of college students implement Jumpstart's research-based curriculum in underserved preschools in surrounding LA neighborhoods. While working to support UCLA students, Brandy is pursuing a masters in social work at the University of Southern California.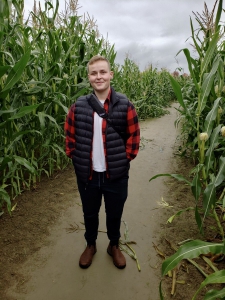 Cory Knudtson, Senior Site Manager
Bio
Cory manages the day-to-day operations of Jumpstart, a nationally recognized early literacy program. A lifelong youth mentor, Cory has worked professionally with youth for nearly a decade. He has always been passionate about community engagement, and as a college student his resume included experiences such as partnering with the City of San Leandro to offer middle and high school students the opportunity to visit local college campuses, collaborating with the Race and Pedagogy Institute to organize a quadrennial conference and Youth Summit, and joining the Freedom of Education Project Puget Sound to provide support during a college program created for people who are currently incarcerated. Upon graduating from the University of Puget Sound with a double major in Communication and African American Studies, Cory was hired by the YMCA to pilot a before and after school care program in a local elementary school. After a successful year of programming, Cory moved on to Seattle, Washington where he worked in an inclusive early learning center that utilizes a peer-based learning model to support children of all abilities. All of these experiences solidified Cory's commitment to providing equitable access to quality education with an explicit focus on anti-bias education.