Chancellor's Award for Community-Engaged Scholars
With strategic funding from the Chancellor's Office, the Faculty Advisory Committee of the Center for Community Engagement is pleased to announce the 3rd annual Chancellor's Award for Community-Engaged Scholars. This program offers five $10,000 awards to support a cohort of UCLA ladder faculty to advance their community-engaged research and integrate undergraduates by teaching an undergraduate community-engaged research course.
Community-engaged research, in this context, encompasses research and creative work across all fields that address an agenda of social justice and create reciprocal value with community partners. At its best, community-engaged research both achieves high levels of scholarly recognition within a field and advances efforts to redress social inequalities.
Eligibility: All UCLA ladder faculty
The Program: Community-Engaged Scholars will participate in the following activities during 2021-22:
A one-day workshop on best practices for teaching undergraduate community-engaged research (to be scheduled in September 2021)

A once-per-quarter meeting of the Community-Engaged Scholars cohort to advance their work on undergraduate community-engaged research course design, culminating in presentation of a new syllabus by Spring Quarter 2022.
The Scholars will then work with their department chair to schedule this new undergraduate course during AY 2022-23 or 2023-24.
Each Community-Engaged Scholar will receive an award of $10,000 to be transferred to the awardee's research fund.
For further information about the Chancellor's Award for Community-Engaged Scholars or other support opportunities for your community-engaged research and teaching, please contact Dr. Shalom Staub, Director of the Center for Community Engagement (sstaub@college.ucla.edu).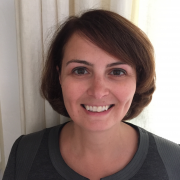 Michelle Caswell
Associate Professor of Information Studies
Working closely with community archives, students in Caswell's course will learn the importance of communities shaping their own narratives about the past to better envision a collective future. (Caswell is also an affiliated member of the Asian American Studies department.) "I hope students gain a deeper appreciation for memory work, particularly the creation and maintenance of digital archives, as a form of activism against ongoing oppressions."
UCLA Community Engagement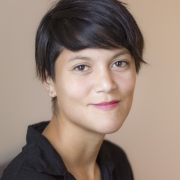 Lauren Lee McCarthy
Associate Professor of Design Media Arts
In this studio-based course, students will engage in collaborative research with the disability community, with a focus on universal design, assistive technology and disability justice. "What I've learned from the disability community is the way questions of accessibility can open interesting, creative conversations around what it means to be present, to be accountable and to build online spaces with care."
UCLA Community Engagement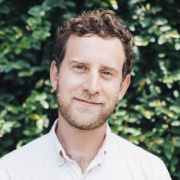 Nick Shapiro
Assistant Professor of Human Biology and Society
Students in Shapiro's class will work alongside human rights organizations, analyzing medical data on the deaths of incarcerated individuals for the purpose of identifying human rights violations. "I hope a takeaway from this class is that the students can both better account for the missteps of science and have a grasp on more equitable methods to engage with, support and advance communities as they identify their most pressing questions."
UCLA Community Engagement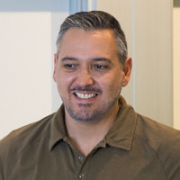 David Shorter
Professor of World Arts and Cultures/Dance
As part of Shorter's course, students will collaborate with healing practitioners and community-based wellness organizations, researching aspects of community wellness and cross-cultural perceptions of health, including structural inequalities in health care and the history of medicinal development. "One of my central aims remains having students be in service to those on the front line of health care outside of allopathic and pharmaceutical approaches. There, students learn about health and healing beyond textbooks and classrooms."
UCLA Community Engagement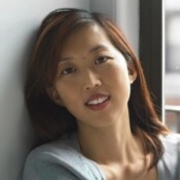 Pamela Yeh
Associate Professor of Ecology and Evolutionary Biology
Yeh's class will allow students to explore cities as ecosystems and to study how plants and animals have survived — and in some cases thrived — in urban areas. They will work together with nonprofits in low-income communities of color to create opportunities for long-term avian population monitoring and scientific research. "We live and work in one of the world's major metropolitan areas, so right in our backyard, we have a fantastic place to do this teaching and research. I hope our students will come to view the community they live in as both a rich resource for advice, help and support in their work, as well as an important obligation and opportunity to give back."
UCLA Community Engagement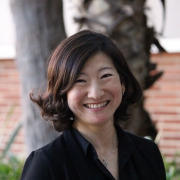 Jennifer Chun
Associate Professor of Asian American Studies
Chun will work in conjunction with the Asian American and Pacific Islander Leadership Development Project to instruct students on developing relationships and practices of accountability, transparency and reciprocity in the writing of organizational case studies and movement histories. She will also incorporate a community engagement component into existing courses on Asian and Latina women workers in the domestic, care and garment industries.
UCLA Community Engagement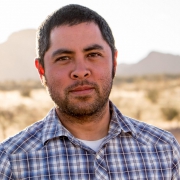 Jason De León
Professor of Anthropology and of Chicana/o and Central American studies
In De León's course, students will connect with community organizations to interview and conduct focus groups with migrants who have been held in federal detention centers along the United States-Mexico border, as well as with detention center workers and local residents. Their work will be incorporated into an art exhibition called Hostile Terrain 94, part of the Undocumented Migration Project.
UCLA Community Engagement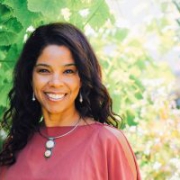 Gaye Theresa Johnson
Associate Professor of Chicana/o and Central American studies and of African American studies
Students in Johnson's course will be assigned to different local social welfare organizations, such as Hunger Action Los Angeles, where they will complete a project for the group and identify the intersecting social justice issues that determine the organization's central organizing principles.
UCLA Community Engagement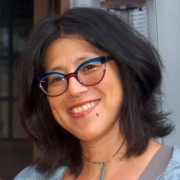 Rachel Lee
Professor of English and Gender Studies and a faculty member at the UCLA Institute for Society and Genetics
Students in Lee's course will examine the UCLA Center for the Study of Women's collection of oral histories of women who have experienced illness as a result of chemical and environmental toxins. They will then prepare analytical materials, working with community organizations that are addressing these environmental issues.
UCLA Community Engagement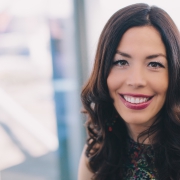 Tria Blu Wakpa
Assistant Professor of World Arts and Cultures/Dance
In Wakpa's course, students will gather primary and secondary documents related to California Indian dances and write annotated bibliographies. They'll share their findings with representatives of the Tongva, Chumash, Ohlone and Winnemem Wintu nations, who will draw on the research to revitalize their dances.
UCLA Community Engagement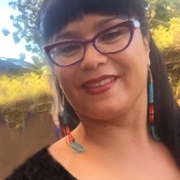 Maylei Blackwell
Associate Professor of Chicana/o and Central American Studies
In Blackwell's course, she plans to use community archives and oral histories to map the Latin American indigenous diaspora in Los Angeles.
UCLA Community Engagement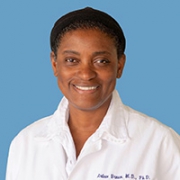 Arleen Brown
Professor of Medicine
In Brown's course, students will work with community organizations and academic faculty to reduce chronic disease disparities in Los Angeles County through community-engaged collaborative projects.
UCLA Community Engagement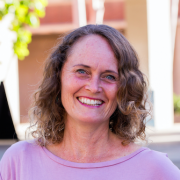 Jenny Jay
Professor of Civil and Environmental Engineering
Jay's course will center around environmental research that engages community members.
UCLA Community Engagement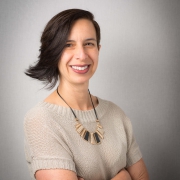 Marissa López
Associate Professor of English and Chicana/o and Central American Studies
In Lopez's course, students will partner with the Los Angeles Public Library to build a geolocation smartphone app that displays historical images of Mexican Los Angeles. Lopez encourages following her Instagram account, @picturingmexicanamerica.
UCLA Community Engagement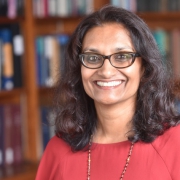 Rashmita Mistry
Professor of Education
Mistry and Karen Quartz, Director of the UCLA Center for Community Schooling, course will have students delve into educational research methodological approaches using an equity and social justice lens.
UCLA Community Engagement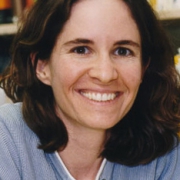 Meredith Phillips
Associate Professor of Public Policy and Sociology
Phillips' course will have students use student and staff survey data to improve K-12 education.
UCLA Community Engagement