Giving to the Center for Community Engagement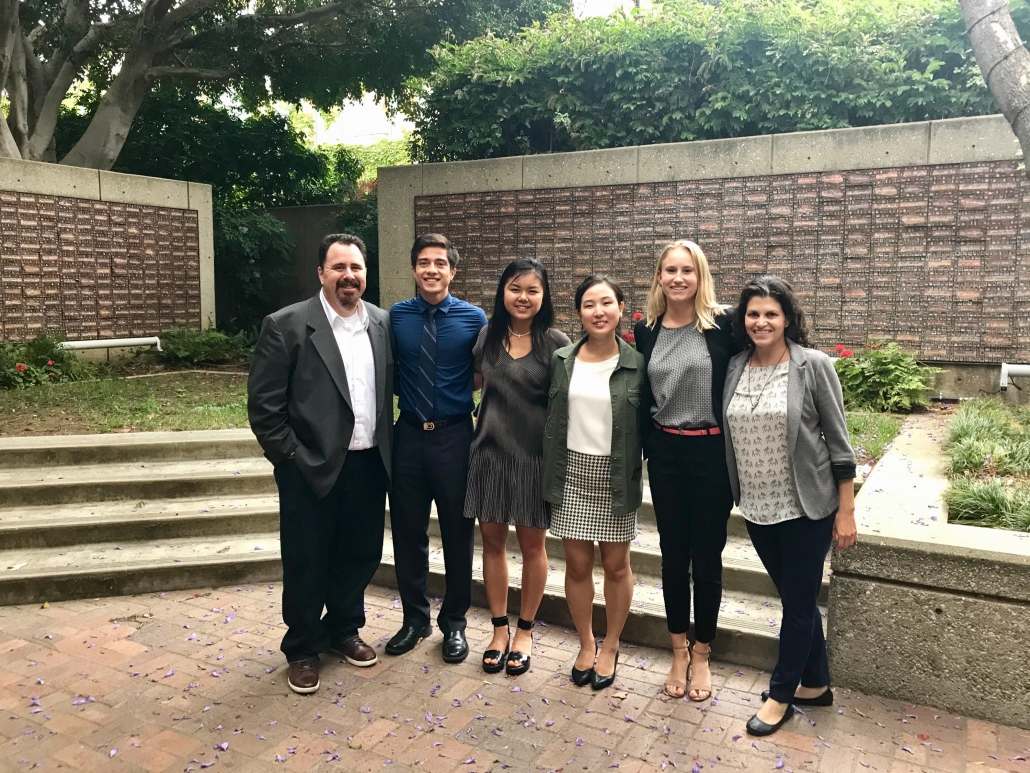 The Center for Community Engagement (CCE) envisions community-engaged learning opportunities that are available and accessible to all of UCLA's diverse undergraduate population.
Your support through funding and engagement will help us solidify UCLA's commitment to serving the people of greater Los Angeles and beyond while preparing the next generation of engaged Bruin citizens.
We'd like to hear from you and your interest in supporting this initiative. Contact us at communityengagement@college.ucla.edu.
Areas of Impact
With your partnership in philanthropy and engagement, we can facilitate student and faculty work that enables sustained, reciprocal engagement with the public and helps transform UCLA's mission to support the co-creation, co-dissemination, co-preservation and co-application of knowledge for the betterment of society. Below we share more information about our two major areas of philanthropic need: 1) supporting our students, and 2) community-engaged curricular and program innovation
Supporting Students
UCLA scholarships and stipends support a student population marked by excellence and diversity commensurate with a world-class university. Student awards range from $2,500 to $6,000 in order to provide opportunity and access to every student.
Astin Community Engaged Scholars Program Fund: Provide a scholarship for students to participate in our dynamic Astin Community Engaged Scholars program, pairing undergraduate students as researchers working alongside UCLA graduate students and community members.
Center for Community Engagement Scholarship Fund: Provides support for students to participate in high impact educational and pre-professional community-engaged experiences that prepare students for lives of engaged citizenship and shape future career paths.
Offer an internship or promote job opportunities within your organization to current students.
Help to provide career advising and mentorship services to current students and recent graduates.
Share your story with prospective students through an alumni profile.
Supporting Community-Engaged Curricular and Program Innovation
Our Center's programs support UCLA's world class faculty to develop high impact community-engaged courses for our undergraduates. Funding ensures our ability to stimulate new course development, provide support to community-engaged faculty undertaking this work, and encourage faculty innovation.
Center for Community Engagement Fund: Support programs in the Center for Community Engagement, including enabling a faculty member to develop a new community-engaged course, fund a community-engaged graduate student researcher or teaching assistant, or support a leading community partner to contribute their invaluable perspectives and knowledge directly into the Center's undergraduate learning opportunities as a "Community Scholar in Residence".
Funds for programming and events also help sustain community partnerships, general expenses for key community and pedagogy lecture series, and recognizes community members for their time and effort working with the Center.
One of the Center's long-term development goals is to launch an Endowed Term Chair for Community Engagement and Social Change to recognize a faculty member for their outstanding community-engaged scholarship, leadership and innovation and to enable them to dedicate their time to expand our course offerings, contribute new scholarship, mentor students and build deeper connections to our communities.
We are grateful for your giving that provides us the opportunity to distribute funds to areas of greatest need in the areas of student support, curricular innovation, and community-engaged programming.
For more information on how you can support the UCLA Center for Community Engagement, please contact Joy McKee, ACFRE at (310) 569-9481 or jmckee@college.ucla.edu.